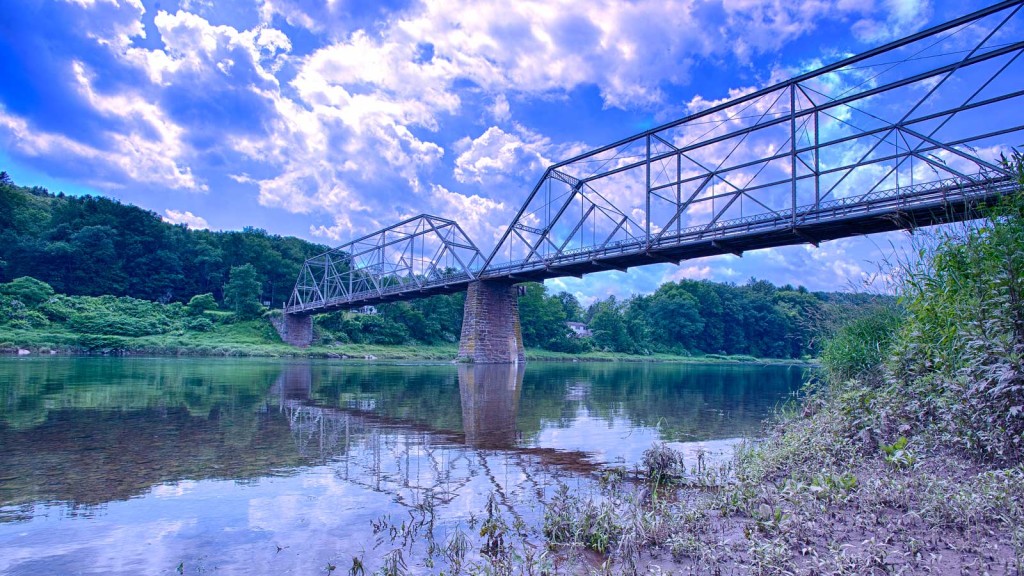 Trout Unlimited is featuring the Upper Delaware River watershed in a new report highlighting outstanding public fishing and hunting areas in the Central Appalachian region that are at risk from shale gas drilling and hydrofracking.
The organization's 10 Special Places report focuses on areas that are rich in fish, game and natural beauty, and that have for generations provided abundant opportunities for hunters and anglers. It covers threats to the specific regions and offers recommendations for the best approaches sportsmen and women can use to protect these areas from potential risks.
The Upper Delaware River watershed is the first of the "10 Special Places" to be announced. Trout Unlimited will announce a new place weekly this fall, releasing the full report in December.
"This is a special river," said Lee Hartman, the Delaware River committee chairperson for the Pennsylvania Council of Trout Unlimited. "I travel often to fish, but the Delaware River remains my favorite place to fish. The aquatic life is second to none."
Less than two hours from New York City, the Upper Delaware River watershed attracts sportsmen and women from New York, Pennsylvania, New Jersey and beyond. A federally designated Wild and Scenic River, the stream itself provides some of the best trout fishing in the East. Wild trout fishing is an economic engine that contributes an estimated $29 million annually to local communities within the watershed.
"It doesn't matter if you're visiting the Upper Delaware with a fishing rod or a shotgun, it's a special place," said Paula Piatt, Trout Unlimited's eastern sportsmen organizer. "Not only is it one of the best places to fish for wild trout in the East, the hunting and trapping opportunities are almost limitless.
"The wild areas of the Upper Delaware are the places sportsmen dream about; these are the places we'll travel far and wide to find. These are the places we need to protect for future generations."
Trout Unlimited promotes responsible energy development and, in collaboration with others, seeks to ensure that all reasonable efforts are made to avoid or mitigate the impacts such development may have on important coldwater resources, such as the Upper Delaware watershed.
Before regulations are finalized that would allow drilling to move forward, Trout Unlimited is calling on the Delaware River Basin Commission, an interstate federal government agency responsible for managing the water resources of the Delaware River, to scientifically determine
if/where it is appropriate to locate well pads;
the distance needed between well pads to protect habitat; and
special areas where drilling and water withdrawals should be off limits.
The report and related content are available online at tu.org/special-places.
Trout Unlimited is the nation's largest coldwater conservation organization, with 155,000  members dedicated to conserving, protecting, and restoring North America's trout and salmon fisheries and their watersheds.