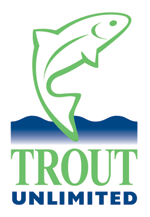 The Brodhead Chapter of Trout Unlimited, in conjunction with the Monroe County Conservation District, will host an introduction to fly-fishing workshop on March 28th at the Kettle Creek Environmental Education Center (KCEEC) in Bartonsville.
WHO: Monroe County Conservation District & Brodhead Trout Unlimited
WHAT: Introduction to Fly-Fishing Workshop
LEARN: Equipment selection, casting techniques, reading the water, effective fly fishing strategy, basic fly-tying, understanding essential trout stream entomology, as well as actual local fly-fishing hotspots; all will be covered & made easy as "ABC" for you! An informative film, a PowerPoint Presentation and free raffle prizes are included with your paid admission!
WHEN: Saturday, March 28th from 9 am to 12 Noon
WHERE: Kettle Creek Environmental Education Center, 8050 Running Valley Road, Stroudsburg (Bartonsville)
COST: $8.00 for Non-Members and $5.00 for Kettle Creek Environmental Education Center Members and Children under 12
CONTACT: KCEEC at (570) 629-3061 OR Will Daskal, VP, Brodhead TU, 610-381-6188 brodheadtu@yahoo.com