The Pennsylvania Fish and Boat Commission (PFBC) is once again asking anglers to vote online for their favorite fishing license button.
The PFBC re-introduced the availability of an annual Pennsylvania fishing license button in 2014. Brought back by popular demand, this custom button is similar to the vintage buttons offered by the PFBC in the past. Each custom button measures 1 3/4 inches with a high-quality, pin-back design and feature the angler's customer identification number (CID), the same number displayed on a paper license. As a result of a recent regulation change, as long as the angler is carrying a valid paper license, a valid button is the only display requirement.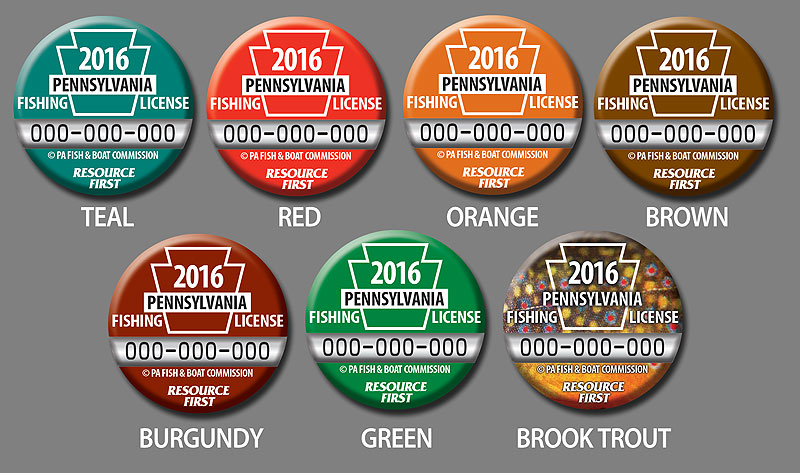 2016 Buttons
The selected button for 2016 will be available for purchase on Dec. 1 through the PFBC's online store – The Outdoor Shop – and license issuing agents across the state. The purchase of an annual or multi-year fishing license or voluntary youth license is required in order to purchase a license button. The purchase of a button is not a requirement in addition to the purchase of a license.
In addition to the color choices for voting, the PFBC has also provided a Brook Trout button background as a button choice. Should this selection prove to be the most popular, additional fish species may be depicted or offered as other choices in future years.
Vote for your favorite button online through October 7.