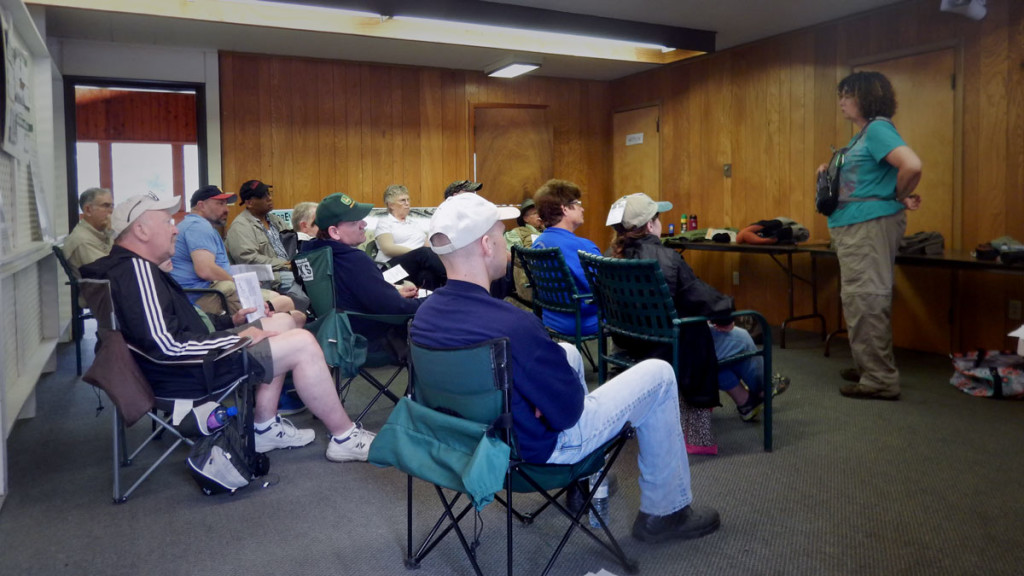 Join expert members of the Brodhead Watershed Association, the Pocono Heritage Land Trust and the Brodhead Chapter of Trout Unlimited at the new ForEvergreen Nature Preserve, on Cherry Lane, just off of PA Route 191 in Analomink, for a unique and highly informative Elements of Fly-Fishing program that will provide you with an entertaining, informative and very relaxing introduction to the bucolic sport of fly-fishing for trout in our local watershed! Equipment selection, casting techniques, how to read the water, effective fly fishing strategy, understanding trout stream entomology, basic fly tying, will all be covered and made easy as "ABC" for you by our resident fly-fishing experts.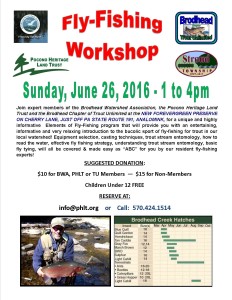 Download the Event Flyer in Adobe Acrobat format
WHEN: June 26, 2016 from 1-4 p.m.
WHERE: ForEvergreen Nature Preserve, Cherry Lane Road, Analomink, Pa.
SUGGESTED DONATION:
$10 for BWA, PHLT or TU Members — $15 for Non-Members
RESERVE AT: info@phlt.org or Call 570.424.1514