The Brodhead Chapter of Trout Unlimited is offering a six (6) session Introduction to Fly Tying course in January and February 2019. The course will introduce students to the tools and techniques needed to enjoy this relaxing and fulfilling pastime. Through the class, students will tie 11 different flies, each chosen to provide instruction on a different technique. Students will receive additional materials to allow them to practice at home between classes.
The cost of the classes is $25 for Trout Unlimited members and $40 for non-members. The non-member price includes a one-year membership in Trout Unlimited. Loaner equipment is also available from the chapter for $5.00 plus a $20.00 deposit.
The deadline to register for the class is December 28, 2018. An online registration form is available.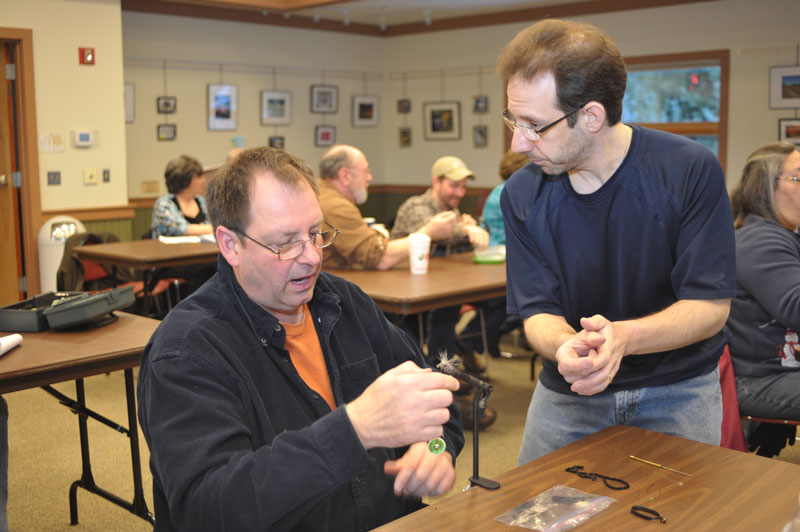 WHEN:
Session 1: Wednesday January 9, 2019 at 6:30 PM
Session 2: Saturday January 12, 2019 at 9:00 AM
Session 3: Saturday January 19, 2019 at 9:00 AM
Session 4: Saturday January 26, 2019 at 9:00 AM
Session 5: Saturday February 2, 2019 at 9:00 AM
Session 6: Saturday February 9, 2019 at 9:00 AM
WHERE:
Session 1: Stroudsburg Junior High School, 1901 Chipperfield Dr, Stroudsburg, PA 18360, N 40.998947°, W 075.231676°
Sessions 2 through 6: Kettle Creek Environmental Education Center, 8050 Running Valley Road, Stroudsburg, PA 18360, N 40.988800°, W 075.295825°
COST:
$25.00 for Chapter Members,
$40.00 to Non-Members (Includes a one year membership to Trout Unlimited)
$25 loaner equipment ($5 additional cost, plus $20 deposit that will be refunded when equipment is returned)
Registration:
An online registration form is available. Payment should be sent to Brodhead TU, PO BOX 661, Tannersville, Pa. 18372