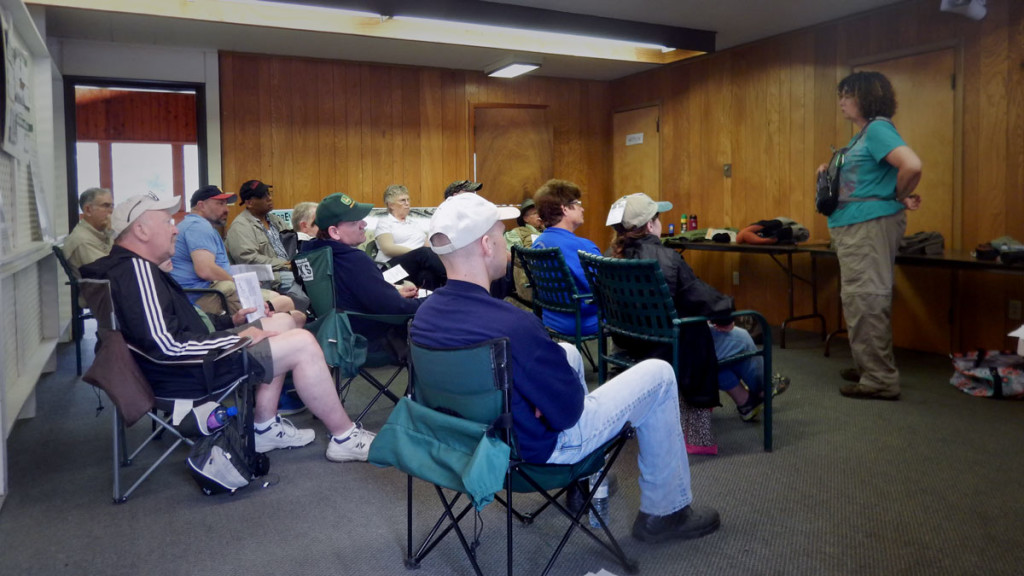 Join expert members of the Brodhead Watershed Association, the Pocono Heritage Land Trust and the Brodhead Chapter of Trout Unlimited at the new Brodhead Creek Heritage Center at the ForEvergreen Nature Preserve, on Cherry Lane, just off of PA Route 191 in Analomink, for a unique and highly informative Elements of Fly-Fishing program that will provide you with an entertaining, informative and very relaxing introduction to the bucolic sport of fly-fishing for trout in our local watershed! Equipment selection, casting techniques, how to read the water, effective fly fishing strategy, understanding trout stream entomology, basic fly tying, will all be covered and made easy as "ABC" for you by our resident fly-fishing experts.
This educational program for people interested in learning the basics of fly fishing equipment, knot tying, casting techniques and on the water skills. Those under age 18 must be accompanied by a parent or guardian. All equipment is provided. This program is generally suited for children over the age of 12.
NOTE: the fishing license requirement is waived during the program for participants age 16 and older.
The education portion of this program ends at 5 p.m. with an opportunity to fish for FREE from 5:45-8 p.m. that evening – dependent on water conditions.
WHEN: June 30, 2019 from 1-5 p.m.
WHERE: Brodhead Creek Heritage Center at ForEvergreen Nature Preserve, 2023 Cherry Lane Road, Analomink, Pa.
COST: $15 Registration Fee, $10 to PHLT, BWA or BTU Members
REGISTER: Call Bob at the Brodhead Watershed Association: 570-839-1120
info@brodheadwatershed.org