The October 9th, 2019 Brodhead Chapter of Trout Unlimited Chapter meeting will feature a presentation from Jessie Thomas-Blate, Associate Director of River Restoration, at American Rivers, a national environmental organization focused on protecting and restoring rivers across the country.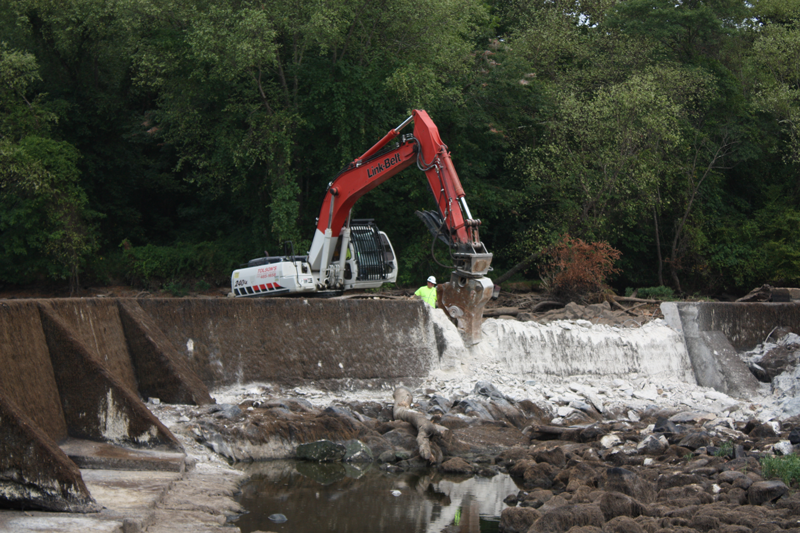 Since 2010, Jessie has been working with partners across the country on a variety of river restoration and protection work— from advocacy and outreach to coordination with local communities to restore and protect their rivers and streams. Jessie manages river restoration projects throughout the mid-Atlantic region, and provides advice to local individuals and communities interested in dam removal.
Thomas-Blate will be speaking on the process and procedures for removing a dam from a river and American Rivers place in the process.
We also have an updates on current legislation and an update on our stream habitat restoration work.
WHEN: Wednesday, October 9, 2019 at 7:00 pm
WHERE: Kettle Creek Environmental Education Center, 8050 Running Valley Road — Bartonsville (Stroudsburg), PA 18360
GPS Coordinates for KCEEC – Kettle Creek Environmental Education Center:
Longitude (West) – 750 17' 48.552"
Latitude (North) 400 59' 21.1164"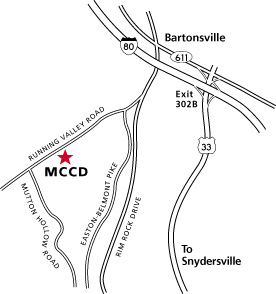 Directions to Monroe County Conservation District and the Kettle Creek Environmental Education Center
Google Map Directions – Click Here
(Exit 302 I-80West or 302B I-80 East)
* Make a left onto Route 611N
* Make a left onto Rim Rock Road at second traffic light
* Follow for 0.4 mile, bear right onto N. Easton-Belmont Pike
* Follow 0.2 mile, then bear right onto Running Valley Road
* MCCD/KCEEC will be 0.7 mile on left.