The Brodhead Chapter of Trout Unlimited Annual Picnic & Barbecue will take place on Saturday, September 19 from 3 p.m. until dark at the new Brodhead Creek Heritage Center at the ForEvergreen Nature Preserve in Analomink.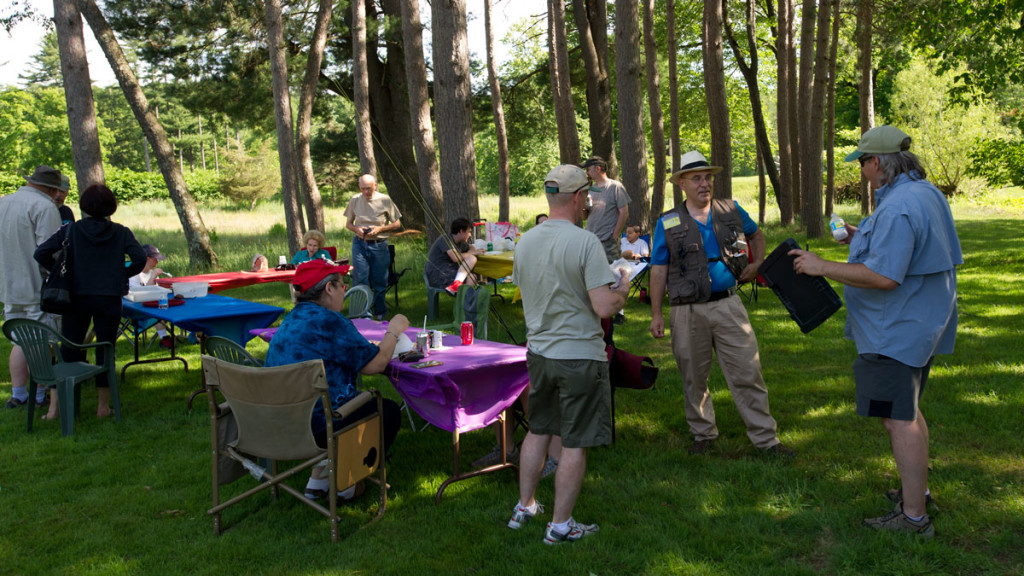 Join us for some hamburgers and hot dogs and help decide the future direction of the Chapter. Please bring a face covering for situations where social distancing may not be feasible.
From 3:00 PM to 4:00 PM we will have several entertaining educational seminars.
Tim "Shorty" Bartholomew will be doing a fly tying presentation.
Eric Baird will be doing an aquatic entomology program. Please wear a face covering for our safety.
Don Miller will be leading a naturalist walk leaving from the patio at approximately 3:15 PM.
Jeff Heberly will be leading tours of the Heritage Center (10 people maximum per tour, face covering are required), we will try to squeeze in 3 tours of the Heritage Center beginning around 3:05 PM). A face covering will required to enter the building.
From 4:00 PM to 5:00 PM we will hold a casting contest.
First prize being a new rod and reel along with a basket raffle of prizes that were donated to our banquet that was cancelled.
From 5:00 PM to 6:00 PM will be dinner and chapter elections.
What: Annual Chapter Picnic
When: Saturday, September 19, 2020 at 3:00 PM
Where: Brodhead Creek Heritage Center, 1539 Cherry Lane Rd, East Stroudsburg, PA 18301