Join the Brodhead Chapter of Trout Unlimited for a walk along Tank Creek on the Pocono Heritage Land Trust's Fieldstone Farm Preserve.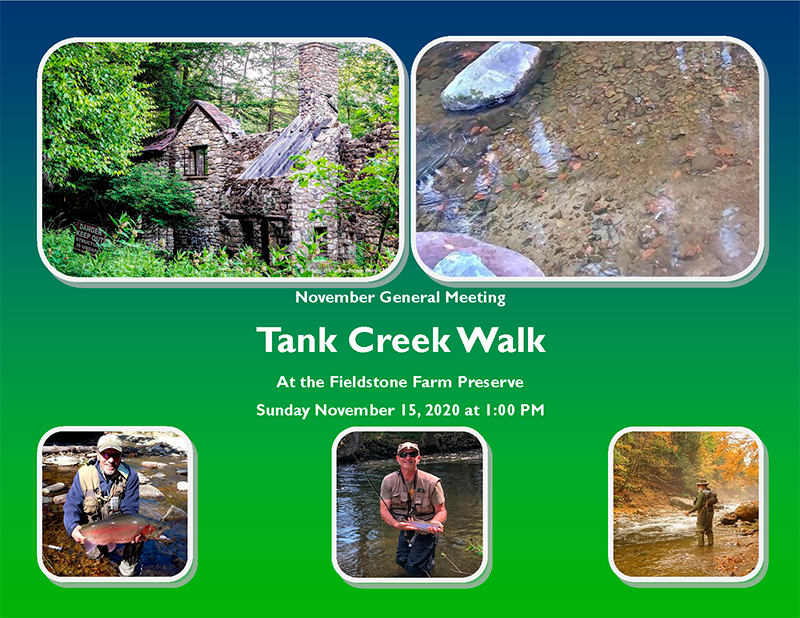 During the walk Don Miller will be discussing the history of the property and origins of the name Tank Creek. Todd Burns will be looking for evidence of wild trout reproduction, and Don Baylor will discuss the potential of a future habitat improvement project on Tank Creek and other headwater streams in the Paradise Creek.
Please bring a face covering, for when social distancing may not be feasible, and it is recommended that you where fluorescent orange because Sunday hunting will be allowed in the area.
WHEN: Sunday November 15, 2020 @ 1PM
WHERE: Fieldstone Farm Tank Creek Nature Preserve 512 Devils Hole Road, Cresco, PA 18326 (N41.13531, W075.34240)