The Brodhead Chapter of Trout Unlimited Annual Picnic & Barbecue will take place on Saturday, June 11, 2022 from 3 p.m. until dark at the Brodhead Creek Heritage Center at the ForEvergreen Nature Preserve in Analomink.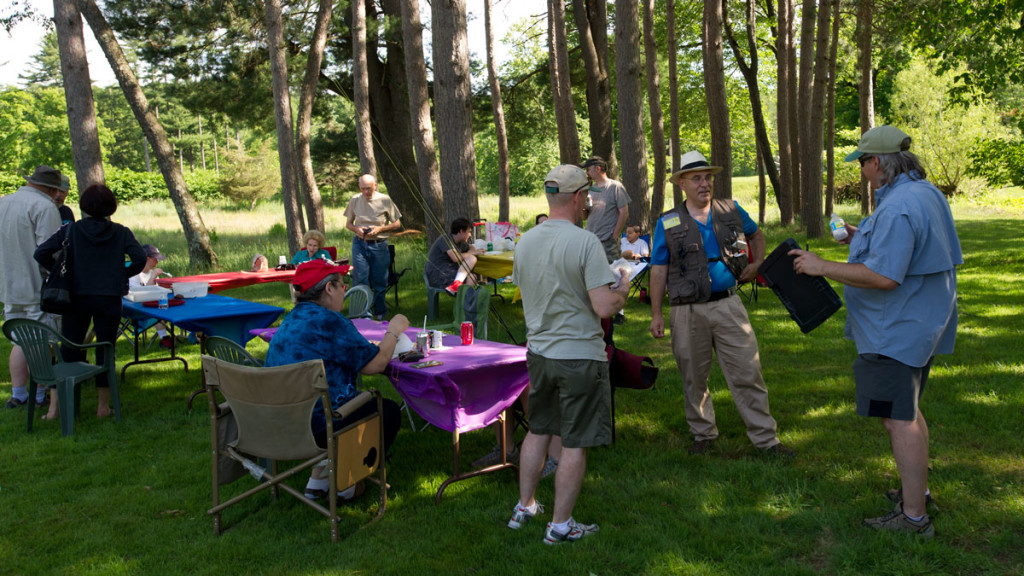 Enjoy an afternoon of good food, raffles, and casting contests! And of course who could forget a little fly fishing!!! Feel free to bring a dish as well!!!The picnic will be on the back deck of the Brodhead Creek Heritage Center/Forever green nature preserve in Analomink PA!
Prior to the picnic, there will also be a Fishermans Flea Market starting at 9 a.m. This is a great opportunity for people new to the sport to gear up with some great used gear at very reasonable prices. We will be selling flies for $1 a piece or 12 for $10. We have a lot fly tying materials that will be priced to sell.
Click Here to register for this free picnic online so that we know you are coming.
What: Annual Chapter Picnic
When: Saturday, June 11, 2022 at 3:00 PM
Where: Brodhead Creek Heritage Center, 1539 Cherry Lane Rd, East Stroudsburg, PA 18301