The Brodhead Chapter #289 Trout Unlimited (BTU) is hosting its 3rd Annual on-line auction as part of a multi-year capital campaign to raise funds for major trout habitat improvement work on McMichaels Creek in Monroe County, PA.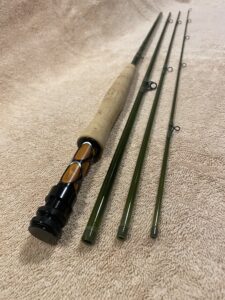 Located within the recently established Pomeroy Nature Preserve in Hamilton Township, this section of McMichaels Creek is a part of the PFBC's Keystone Select Waters and attracts a myriad of anglers in search of prime angling opportunities. BTU is working collaboratively with the Pennsylvania Fish and Boat Commission (PFBC) and landowner Pocono Heritage Land Trust (PHLT) to improve habitat for wild trout.
Phase 1 of the project starts this October.
Your participation and support in our endeavor will assist us in improving this fishery for residents and guests of the greater Pocono region.
Please, check out the equipment and flies, the artwork and the "Days on the Stream" and make a bid or two.