Don Baylor, a founding member of the Brodhead Chapter of Trout Unlimited will be the featured speaker at the October Brodhead Chapter of Trout Unlimited meeting on Wednesday, October 11 at the Brodhead Creek Heritage Center at the Forevergreen Nature Preserve in Analomink.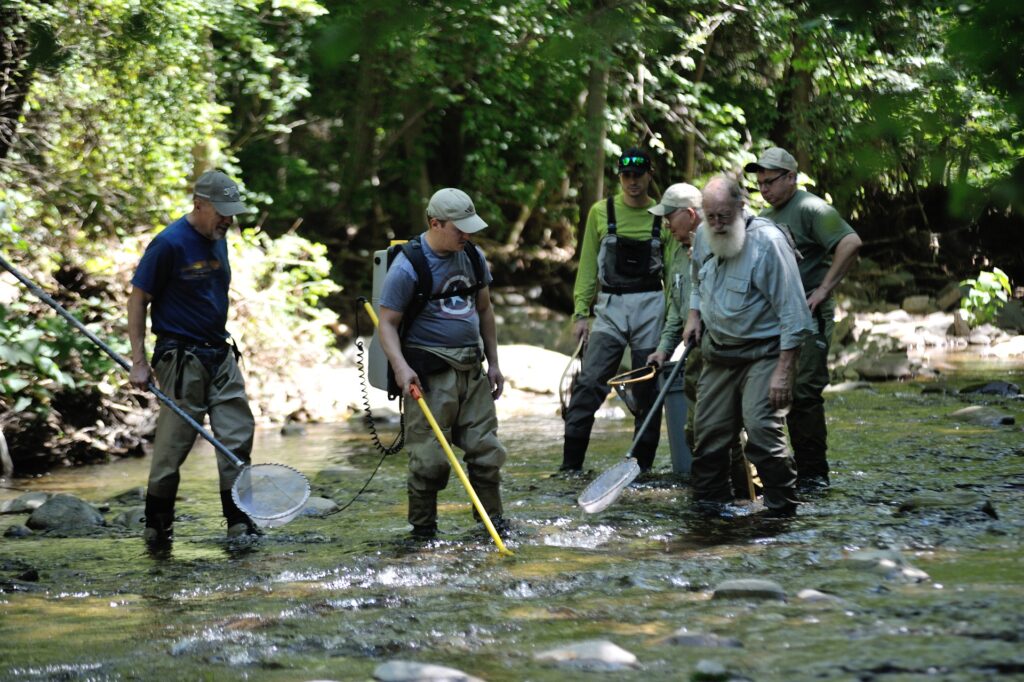 Don's presentation on Trout Stream Ecology discusses what trout need; what is detrimental to trout habitat; how trout feed; aquatic insect habitat; aquatic insect life cycles, movement and feeding strategies; longitudinal succession of species; and hatchery versus wild trout.
Don is a founding member of the Brodhead Chapter Trout Unlimited and current board member. Don taught English at Stroudsburg High School for 30 years. He served in the United States Army in 1969-71. He earned an M.S. in aquatic biology, and since 1980 has worked as a biologist with Aquatic Resource Consulting. He has been involved in stream baseline and monitoring studies of fishes and macroinvertebrates throughout the Northeast. A fly fisherman and tier since age 11, Don wrote the book Pocono and Upper Delaware Hatches, has been published in Rod & Reel Magazine, and authored over 60 technical reports for Aquatic Resource Consulting.
Click Here to register for this FREE Event so that we know you are coming.
What: Annual Chapter Picnic
When: Wednesday, October 11, 2023 at 7:00 PM
Where: Brodhead Creek Heritage Center, 1539 Cherry Lane Rd, East Stroudsburg, PA 18301